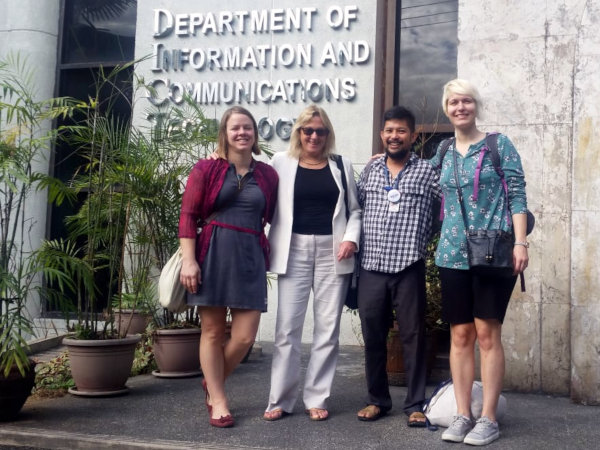 ColLaboratoire in the Philippines 2020
CogNovo fellows were awarded with a Global Challenges Research Fund to run 'ColLaboratoire'20' as a Multiple Disciplinary Research Leadership Summer School in the Philippines. The researchers from the University of Plymouth and the University of the Philippines Open University, together with practitioners and policy makers, will facilitate a week-long course modelled after the successful ColLaboratoire Summer School. The project based event will combine teaching with applied and multidisciplinary research practice by addressing five societally relevant topics. Topics that will be addressed include aging, compassion fatigue, environmental empathy, climate change, and fake news relating to social media. Throughout the course, and co-facilitated by researchers from the two universities, ColLaboratoire'20 aims at training 30 future research leaders from Higher Education Institutes across the Philippines.
ColLaboratoire'20 will provide a multidisciplinary collaborative space that encourages creative thinking, practical experimentation, and cross-sectoral facilitation of projects. With input from academia, government, private sector, NGO and civil society, this course aims at integrating cognitive science perspectives within a sustainable development research agenda. The project funding was secured by a team consisting of Sue Denham, Klara Łucznik, Diego S. Maranan, Frank Loesche, John Martin, and Mona Nasser. The grant proposal was the next step after Klara, Tara, and Diego starting to establish a network with local collaborators during a visit at the University of the Philippines Open University in October 2018.