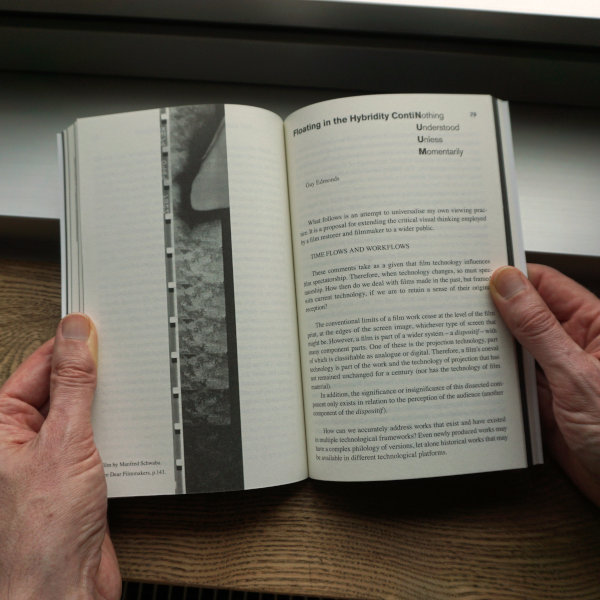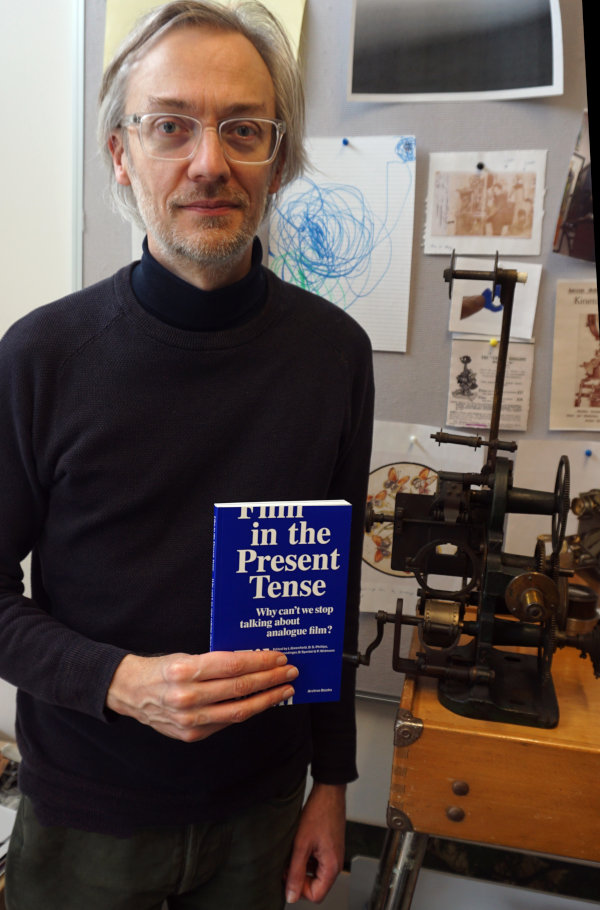 Guy proposes historically aware film viewings
A text based on Guy's contribution to a panel was recently published in 'Film in the Present Tense'. The panel with the same name was held at the University of the Arts, Berlin in October 2017. Guy Edmonds proposes historically aware film viewings in which the path of a media artefact through a range of transformative historical technologies is imaginatively (re)constructed and held in conscious reflection during any given screening. In order to achieve this, individual spectators need to have the opportunity to build up a broad range of informed experience of different media technologies in performance. A proposal like this would ideally be facilitated by exhibition practices within Film Heritage Institutes, such as the project partner in Guy's PhD project, the Amsterdam-based Eye Film Institute.
In his PhD thesis, Guy looks at this problem in more detail through the example of the changing role of flicker in the cinematic experience. Particularly, he incorporates the proposal as a contribution to the management of film culture.