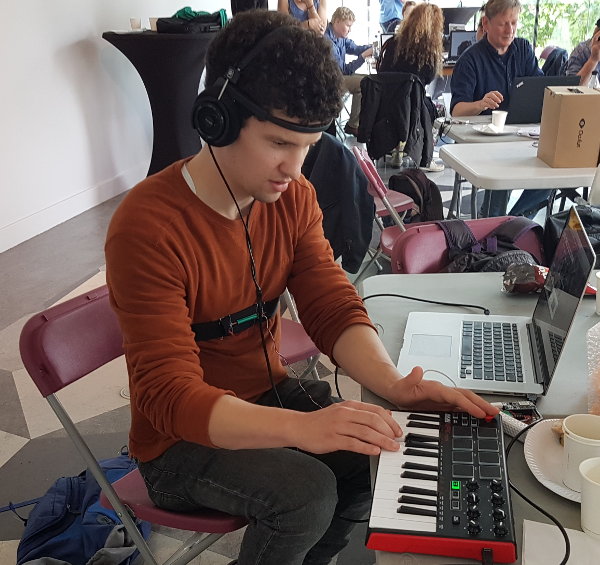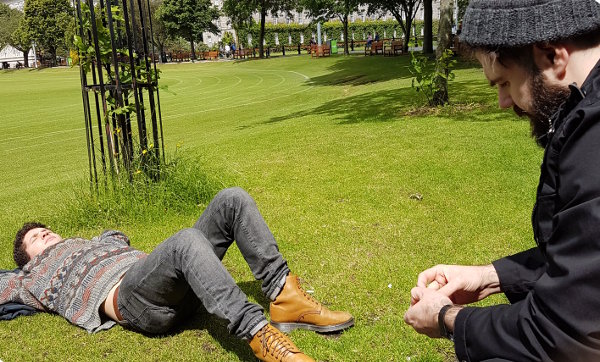 Jack hacks the Brain – again
During the past weekend, from to 9 to 11 June, Jack McKay Fletcher of Cognovo returned to Hack The Brain with team Bisensorial, this time in Dublin. He worked with composer Sean Clarke and CogNovo fellow Francois Lemarchand to develop more neuroapdaptive technologies.
Last year, at Hack the Brain 2016 in Amsterdam, he had worked with fellow Cognovians Agi Haines and Diego Maranan to develop vibrating clothing whose vibrating patterns adapted to optimize the signals indicative of relaxedness from a EEG worn by the user. Last years article gives more details about this previous participation and the prize they won here.
This time Sean, Jack, and Francois focused on generating music which relaxes users. To do so, EEG devices and breathing bands (which can measure the frequency of ones breathing) were used to evaluate melodies with potential relaxing effect on the participant, then exploiting a genetic algorithm to combine and elaborate pieces of music ever more relaxing.