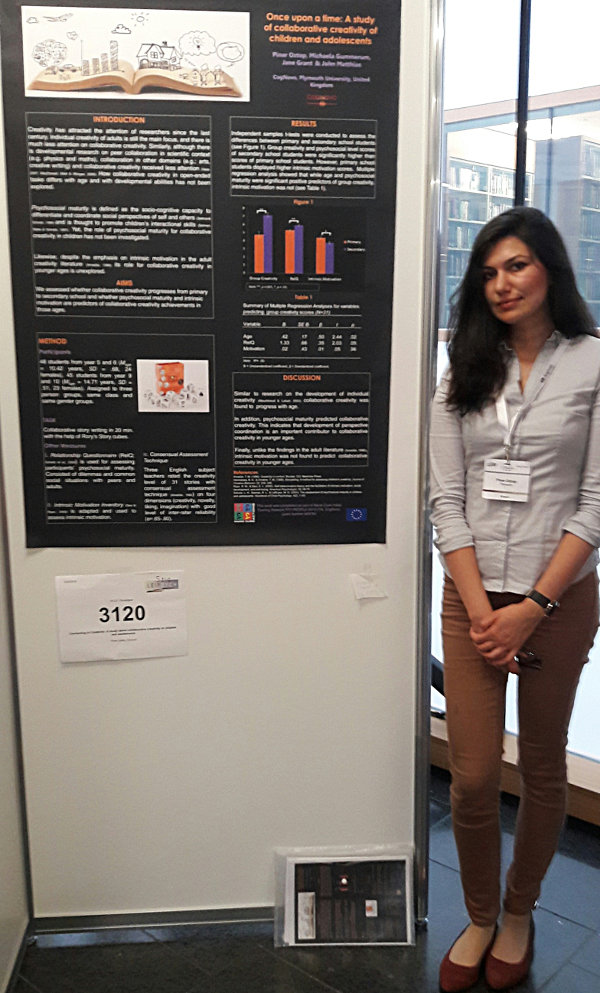 Pinar at 50th DGPs conference
CogNovo research fellow Pinar Oztop is attending the 50th Conference of the German Society for Pyschology in Leipzig, the place where in 1879 Wilhelm Wundt founded the first institute of psychology and psychological science boomed. The conference covers a wide range of topics including the psychology of social inequality, quality of psychological research, cognitive developmental neuroscience, and many more.
Pinar wıll present her poster on "Once Upon a Time: Collaborative Creativity of children and adolescents" on 20th of September. Her poster will present the recent research she conducted as a part of her PhD project "Creativity through Social Interaction" at CogNovo. In this research she investigated how collaborative creativity develops with age and she compared stories written by groups of primary and secondary school students. She also looked at the role of interpersonal understanding skills and intrinsic motivation in collaborative creativity of younger ages.