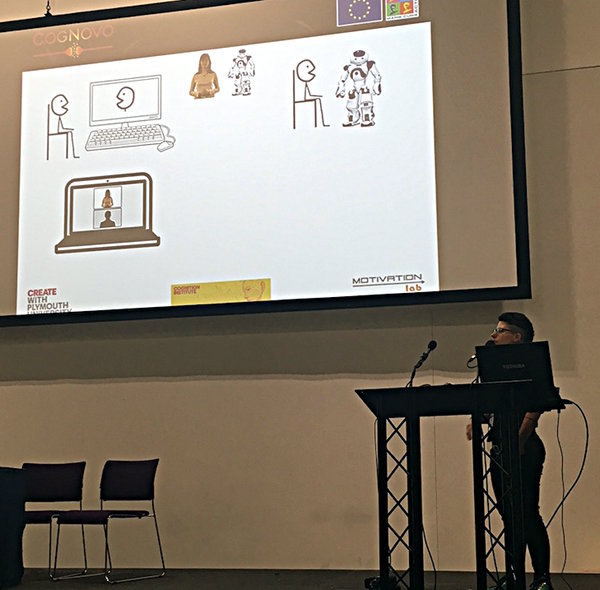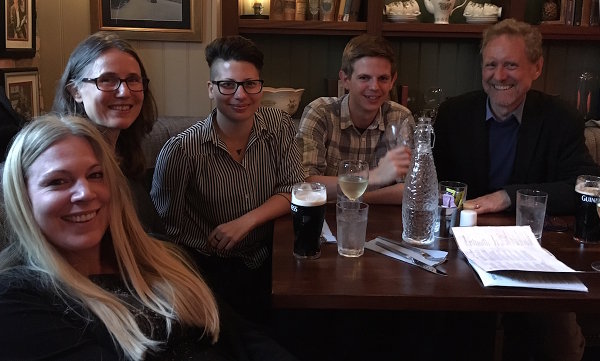 Joana Galvão talks at BAPC conference 2016
CogNovo Project 13 attended the annual meeting of the British Association of Behavioural and Cognitive Therapies in Belfast 14-17th June. CogNovo research fellow Joana Galvão Gomes da Silva presented her work developing a video counsellor and robot therapist to deliver a motivational interview, while Jackie Andrade and Australian project partner David Kavanagh described their new motivational intervention called Functional Imagery Training. Plymouth doctoral students Adam Stewart and Linda Solbrig also gave talks.
This conference is a key one for getting our research to an audience of healthcare professionals who might use it in their clinical work. The photos show Joana giving her presentation, and the whole team enjoying some Belfast hospitality (from left: Linda Solbrig, Jackie Andrade, Joana Galvao Gomes, Adam Stewart and David Kavanagh).