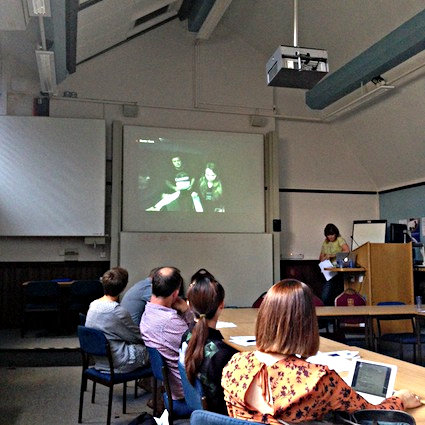 Eugenia at TaPRA 2016
The Theatre & Performance Research Association (TaPRA) exists in order to facilitate research through and into theatre and performance. In 2016, its members met at Bristol University from the 5-7 September to discuss the influence and meaning of performance in fields such as philosophy, technology, science and many others. Eugenia presented a paper on the authority of objects in scientific and theatrical performances. Her paper 'IN AWE OF THE THINGS' compares object-oriented reference systems in medical diagnostic to those in dramatic performances. She addresses the issue of replacing human authority with humanlike objects while asking what consequences this shift has for the definition and visualisation of "human judgement".
This paper is adding a valuable contribution to Eugenia's research on "Imag(in)ing intimacy. On the representation and experience of affection".