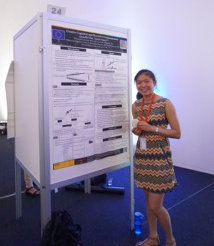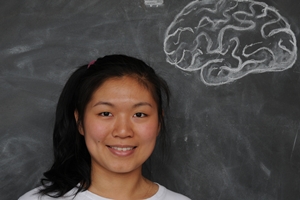 Chun-Wei Hsu presents at CNP Symposium 2015
The symposium Champalimaud Neuroscience Symposium (CNPSymp_15), was the 4th international symposium in Lisbon, Champalimaud Centre for the Unknown on 16-19 September 2015. This symposium brought researchers together working on a broad range of fields in social behaviour, including social neuroscience, psychology, sociology, behavioural ecology and anthropology.
Chun-Wei presented her latest work during the poster session with: "Creative Cognition and Deceptive Communication – linking creativity and deception". She introduced her novel results concerning the association between creativity and the ability of generating lies. This behavioural study, aimed at investigating the contribution of different aspects of creative cognition, measured by several creativity tests, to deceptive communication (i.e., the ability of generating lies and the ability of detecting lies).
The symposium is organised by Champalimaud Foundation every year. The topic of this year was social behaviour, which covered different levels, including genetic interaction, neuromolecular mechanisms of social cognition in zebrafish, social hierarchy formation in mice and social intelligence in human beings.